Melissa From York County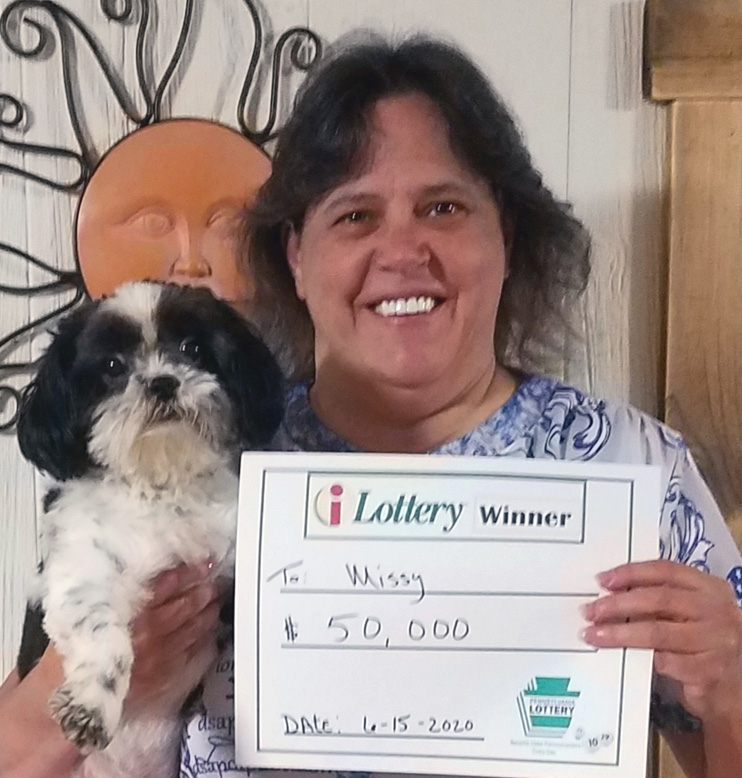 Missy of York County said she was waiting for her fitness class to start, when she logged on pailottery.com to play Pennsylvania Cash Drop. Suddenly, she saw she won $50,000!
"I was beyond excited when I won! I kept looking at it thinking I was seeing things," said Missy. "Yes, I did go to class and worked out, but had a hard time concentrating!"
After class, Missy said she texted her close friend to tell her about the good news.
"She immediately called me and said, 'You are the luckiest person I know!' I told her that it's time for a date, girlfriend. Then I called hubby and told him I won $5,000, but when I got home told him the correct amount, and he didn't believe me! I had to show him [on my phone]."
Missy said she'd been playing the PA Lottery online for two months prior to winning her big prize.
"I have done surprisingly good on a couple different games, but really like PA Keystone Cash," she said.
Missy said she'll use the prize to pay off her van loan, spoil her fur babies and save the rest.
"A big thanks to the PA iLottery! I am still doing a happy dance!" she added.
Congratulations, Missy!