Robin from Jefferson County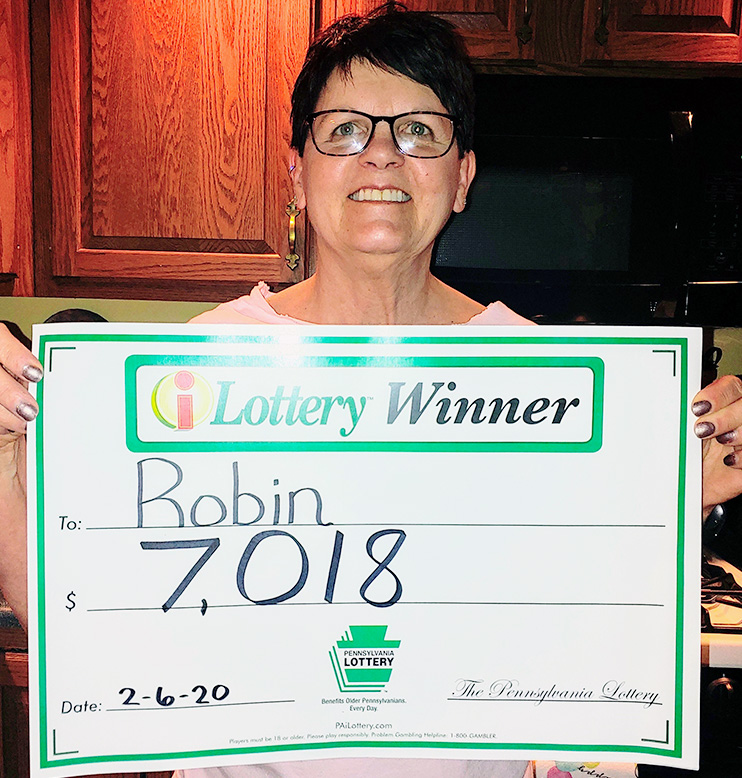 Robin of Jefferson County occasionally likes to play PA Lottery Scratch-Off games and there was one specific game that caught here attention, JAMES BOND 007™. When she purchased that ticket, she quickly realized that on the back there was a bonus code to play a similar game online.
She logged on, started playing and won $7,018!
"I picked this (online) game, because I bought a JAMES BOND 007™ Scratch-Off ticket and on the back was a code for $7 [Bonus Money to play online]," said Robin. "As I was playing [online], I just kept winning. Usually I only bet $1, but since I was up to around $200, I started betting $2 and it wasn't long after that when I hit three diamonds times seven! Diamonds were flying and I looked to see if it was real!"
Robin said she immediately put down her phone and hopped on her home computer to double check what she'd seen on her small screen.
"I just couldn't believe it!" she said. "I didn't know how to react. I never won anything that big in my life!"
Robin said the first person she told about her big online PA Lottery win was her daughter, then she called her son and then reached out to her husband.
"They all were surprised and happy," said Robin, who plans to use the prize money to help her daughter finish school and spend the rest on a relaxing summer vacation.
"I know it's possible to win and I am glad it was me!" she added.
Congratulations, Robin!