Terri From Berks County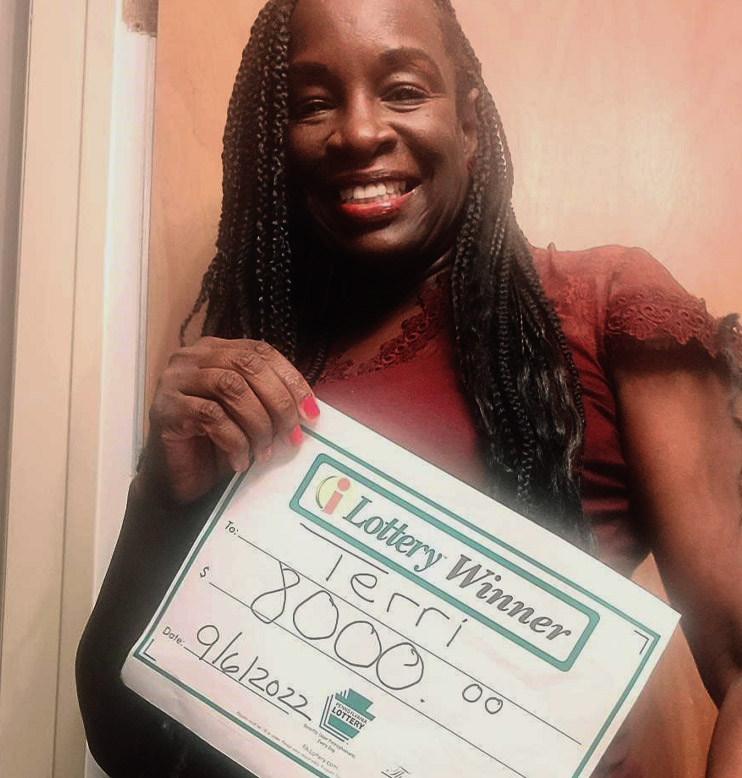 Terri of Berks County was "super excited" when she won $8,000 playing Clovered in Ca$h online.
"I love the game, the colors, the sounds, and the way the winnings come up," said Terri. "It is one of the most winning games I play."
Terri said she knew she won when the screen became bright and alerted her. "It took me a few seconds to comprehend what just happened. I knew I won, but could not do anything but stare at the screen."
She said she first told her husband about the win. "He looked at it [the screen] twice, and I saw a happy grin. He told me, 'Wow, good job, honey,' and gave me a high-five."
Terri said she plans to use her prize money to pay off medical bills and a credit card. "I was speaking to my husband about medical bills the day before, so the timing was perfect."
When she's not playing Clovered in Ca$h, she said her other favorite online game from the Pennsylvania Lottery is Magnified Money. "I really enjoy playing these two games."
"Putting up $2 and coming out with $8,000, you can't beat those odds. This win came at the right time. I believe you can't win if you do not play," said Terri.
Terri added that when she's not playing the Pennsylvania Lottery, she enjoys spending time with her husband and working out. "I love physical exercise. It relaxes me and gives me a mental rest."
Congratulations, Terri, and thank you for playing!