Zackary from York County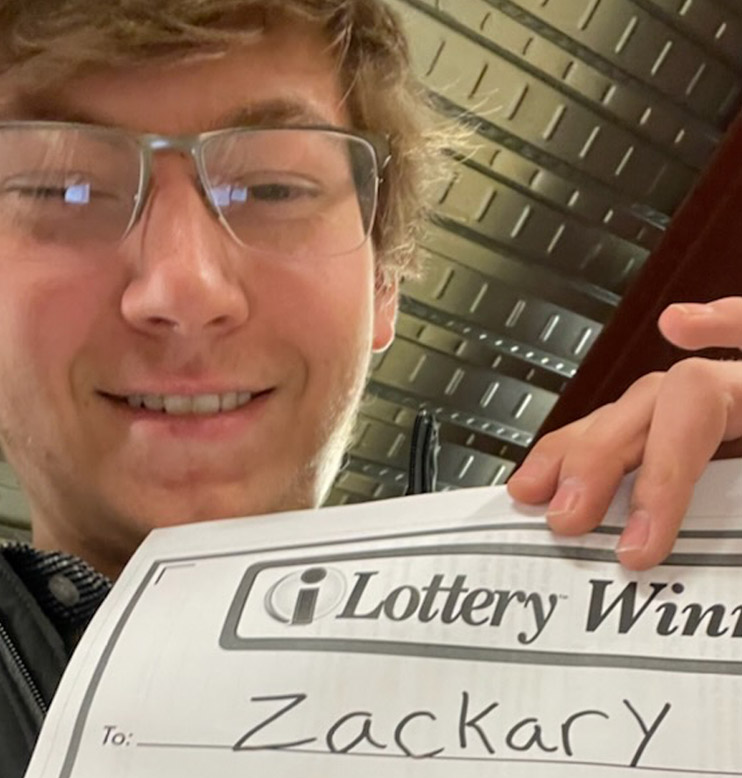 "My favorite games are usually the Scratch-Offs," said Zackary of York County, who was playing the PA Lottery online game, Willy Wonka, when he became a lucky winner of $5,000!
"I picked the Willy Wonka game because I tried the demo and it looked very fun and interesting," said Zackary. "It also has a bunch of bonus games you can win," he added.
When asked how he discovered he'd won, he said, "I found out I won when I got all the Willy Wonka guys in a row."
Feeling stunned, Zackary said he didn't believe it until he looked at the prize amount.
"I was shocked," he said.
He said he first told his girlfriend and then his best friend about his big online win.
"The best part of winning is the rush you get like it's too good to be true," said Zackary.
Zackary said he plans to put most of his prize money toward savings, but also wants to help family.
When he's not playing PA Lottery games online, Zackary said he enjoys spending time with family and friends. "I work a lot," he added.
Congratulations, Zackary, and thank you for playing!